We love our work and it Shows
In today's competitive real estate market, staging has become a vital step in the successful sale of a home. The essence of staging is the ability to market each room of a house so that it appeals emotionally to buyers and creates a memorable experience. The investment in staging is far less than a price reduction on the sales price of a home, or the additional cost of keeping a house on the market. Home Staging has become a necessity, not a luxury in today's competitive market.
[ impressive home staging ]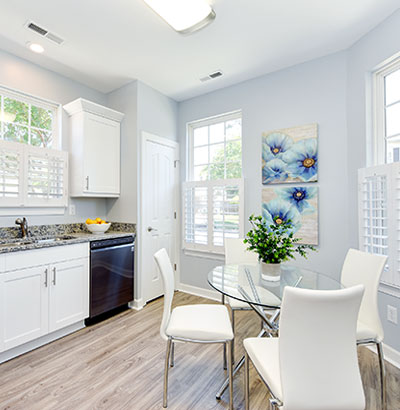 Essentials
Designer Selected Key Furniture
Minimal Art & Accessories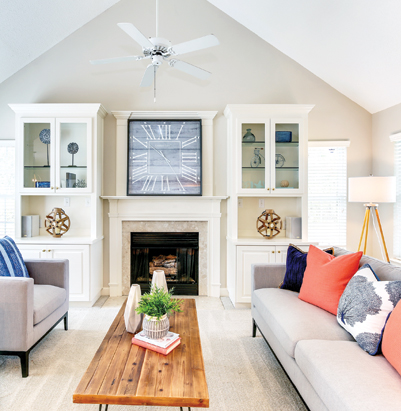 Premiere
Designer Selected Upgrade Furniture
Additional Art & Accessories
Mid-range Homes up to 3,500 sq.ft.
Clients Seeking The "WOW" Factor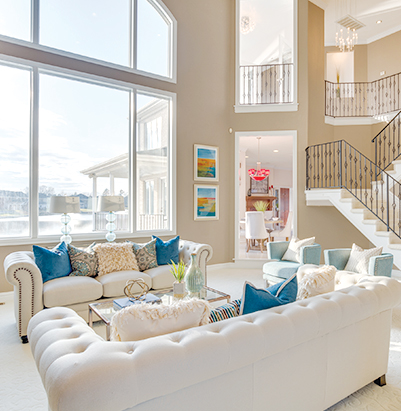 Luxe
High-end Designer Furniture
Upscale, Luxurious "Model Home" Feel
Clients Seeking Luxury Experience
As a realtor, I know that a house is showing well when buyers come back for 2nd looks. Secondary showings are what bring offers. Almost every buyer that has been through Castello Court has come back for a second look, sometimes even a third! I know that this is not just because it is a beautiful house but because Kim has done such an outstanding job staging this property. Each room tells a story and gives the buyer something to think about and a reason to come back!
-Courtenay R., William E. Wood Realtor in Williamsburg