Coastal Virginia's Premier Home
You only have 7 seconds to make
a good impression on your buyers
At Impressive Home Staging, we provide professional and affordable home staging and redesign services to Realtors, Investors, Builders and Homeowners in the Hampton Roads, Virginia area. We literally transform vacant and occupied houses into warm and welcoming showplace homes to make them more attractive for selling and living.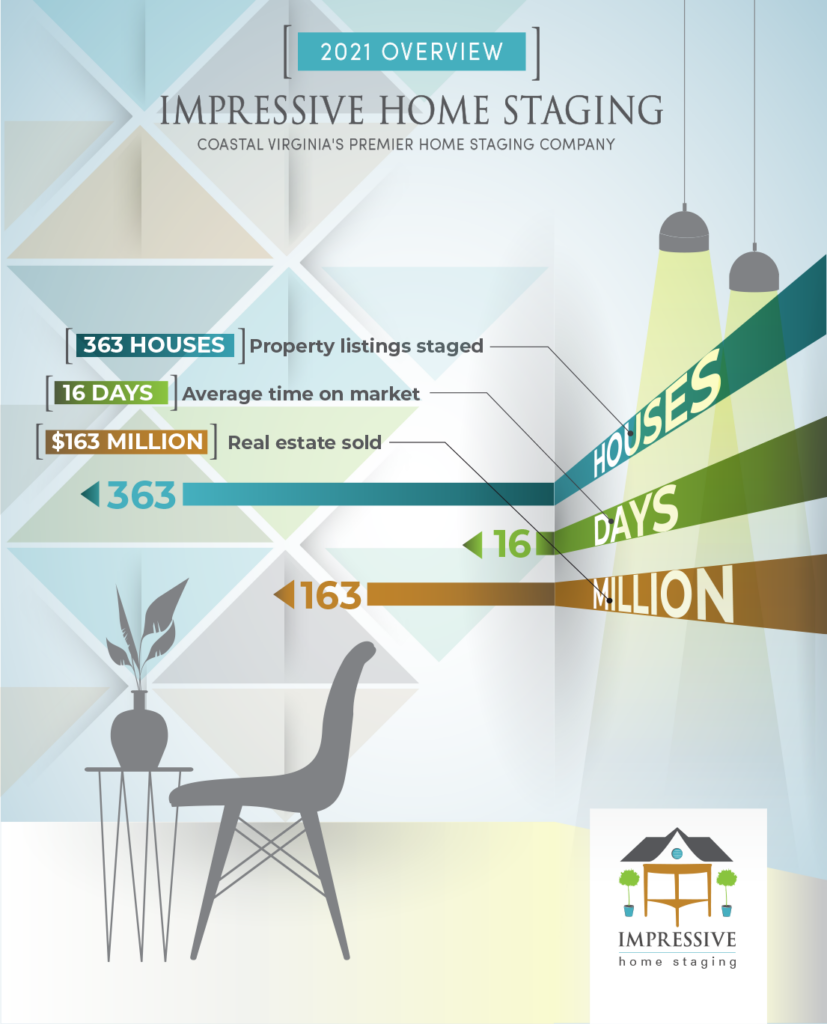 Staged homes sell 73% faster than unstaged homes

Staged homes sell for 10% more money than unstaged homes

For every dollar invested in staging, you get $5 in return

90% of Buyers cannot visualize furnishings in a vacant house
[ Impressive Home Staging ]
Why Choose Impressive Home Staging?

We have enough inventory to stage 40 houses at one time. We continually buy furniture at Furniture Markets and stay on top of emerging design trends.

We operate out of a 6,000 sq ft warehouse fully stocked with beautiful furniture and decor. We have an inventory system that uses RFID technology to manage thousands of items.

We are Licensed and Insured including Workers Compensation. COI recommended and provided upon request.

Executive Leadership Team Member of Home Staging & Redesign Alliance (HSRA). Member of Real Estate Staging Association (RESA). Affiliate Member of Hampton Roads Realtor Association (HRRA). Business Partner with Hampton Roads Real Producers

We have been repeatedly voted Overall Gold "BEST OF" in Coastal Virginia Magazine. We service the entire Hampton Roads/Coastal Virginia area.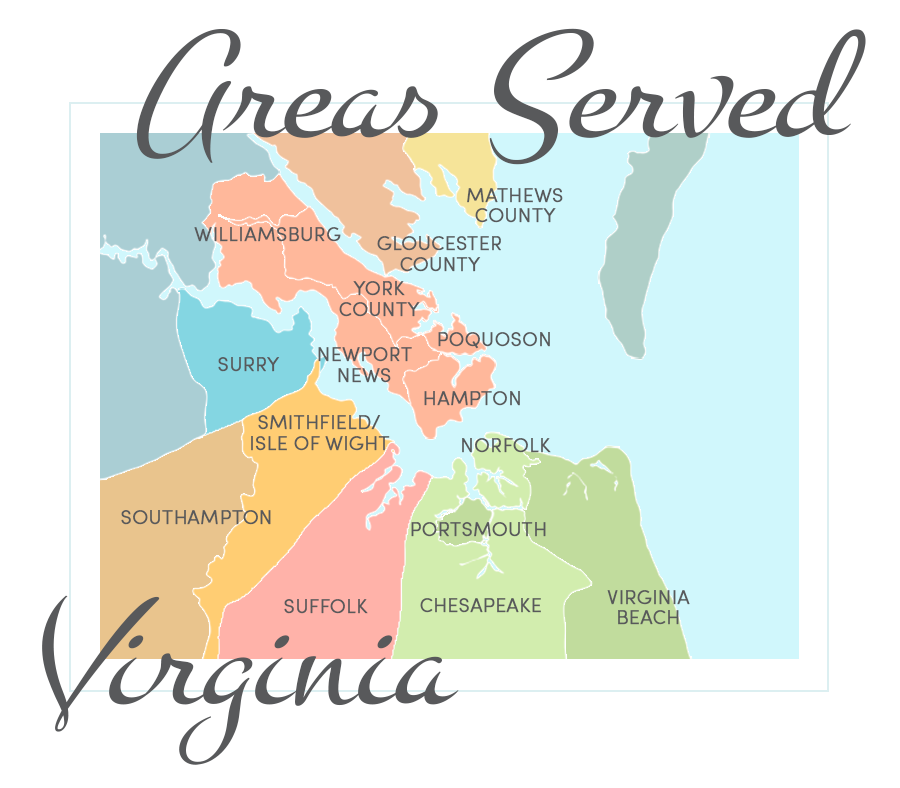 Proudly serving Hampton Roads, Tidewater, Coastal Virginia
PENINSULA
Newport News
Hampton
Yorktown
James City
Williamsburg
Poquoson
SOUTHSIDE
Virginia Beach
Norfolk
Chesapeake
Portsmouth
Suffolk
Smithfield
Kim and the IHS crew not only brought our entire home to life with beautiful staging for the market, but she was able to step in last minute with a complete and lovely re-do of our family room! Their professionalism is matched by their exquisite style and eye for detail. With only minimal guidance, Kim was able to complete the exact look I had hoped for with both new and repurposed pieces. Kudos to Kim and her team! I'll definitely be calling them again!
-Heather M., Homeowner in Suffolk